Hilton Head Island's Adventure Professionals
™
Dolphin Tubing™
with
Live Oac
Dolphin Tubing™ in Hilton Head
We combine two of Hilton Head's best things to do in our signature adventure: Live Oac's Dolphin Tubing™ includes both tubing behind the boat and dolphin watching on the same outing.

This trip is great for the whole family. Hop on the tube, one or two riders at a time, and get ready for a fun ride through the backcountry creeks. Or stay dry and watch the fun from a comfortable seat on the boat, it's up to you. We'll take time along the way to check out dolphin, and it's not unusual to have some swim right by while you're on the tube, too!

Hang on and have fun, tubing is a great way to enjoy the best of Hilton Head. It's an adventure for almost anyone. We can take it slow and mild, or fast and wild, whatever you'd prefer. Match that up with getting to see dolphins playing in the creeks along the way and you've got a recipe for a perfect vacation experience.
We recommend a 2 Hour Dolphin Tubing™ trip for most groups, with other options available.
We started tubing just a few minutes after leaving the dock. …and during a break we had a half dozen dolphins pass us by just a few yards away. So cool!
Kathy M.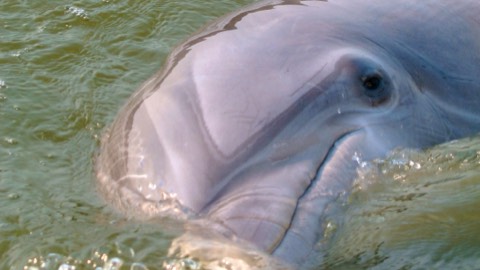 Live Oac's Hilton Head Activities: