Deep Sea Fishing in Hilton Head Island
The term "Deep Sea" Fishing means different things to different people. The Inshore & Coastal waters around Hilton Head offer several relatively "deep" fishing spots (up to 70+ feet!), accessible within shorter half day trips. Offshore, there are reefs within the 20 mile range with similar depths (50-100 ft) and more diversity during certain seasons. These spots take more travel time but can often be worth the ride if you're up for it!
If you're wondering— We caught most of the the fish pictured here in less than 25 feet of water, near shore!
If you're looking for distant offshore fishing, far out in the ocean and away from land, check out our
Near Coastal
and
Offshore Fishing Charter
information.
Live Oac offers many fishing opportunities. We promise to guide you in the right direction, and match the best fishing approach, boat & guide to fit your group. We're serious about fishing, and serious about showing you a great time on the water.
"Deep Sea" Fishing Charters: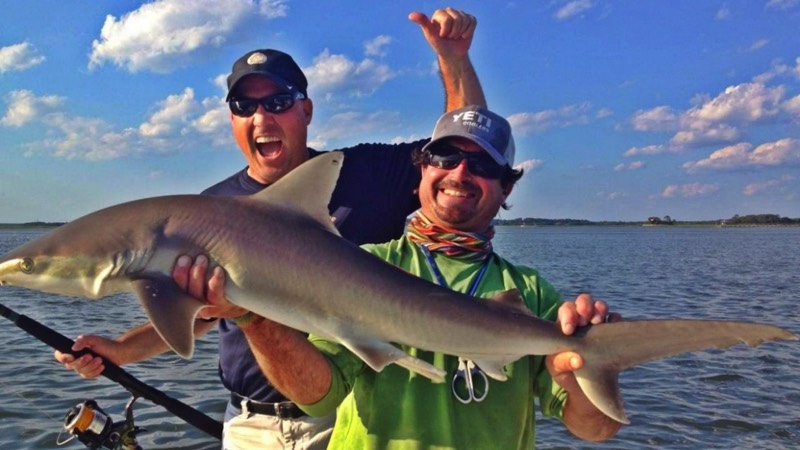 Enjoy Hilton Head's most active warm-water fishery! Live Oac shark fishing experts can target sharks of all sizes, appropriate to the age, experience, and interest of any group.
Sight fishing opportunities include shallow water redfish, open water species such as cobia & jacks, and even sharks in the creeks at low tide. There's a variety of targets throughout the year that allow for a visual approach to fishing.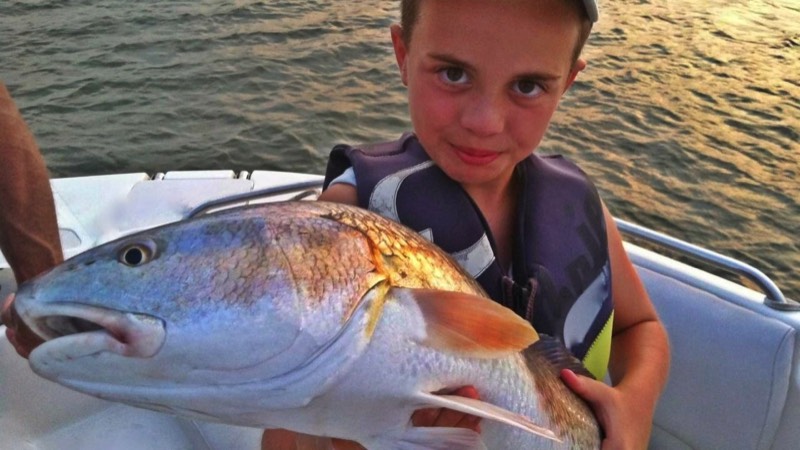 We welcome families and offer suitable fishing experiences for kids of all ages. Live Oac guides know how to craft a fishing trip that keeps even short attention spans focused on having fun.
A Live Oac specialty! From April thorough September, we'll explore inshore waters to catch-and-release sharks for an exciting family fishing experience.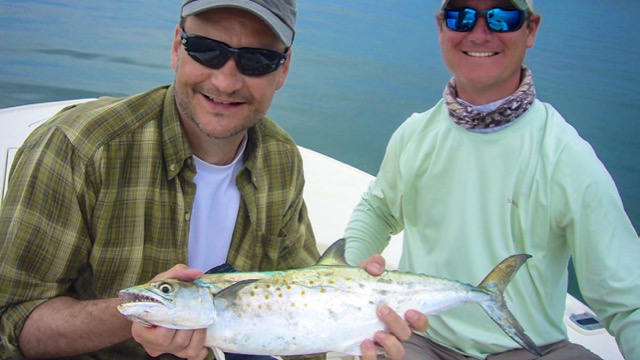 The near coastal region includes the mouths of Port Royal Sound and Calibogue Sound, as well as the beachfront waters within a few miles out, still in sight of land.
"Inshore" fishing is saltwater fishing in the tidal creeks, rivers, and bays where we do most of our fishing charters in Hilton Head.
We understand that sometimes shorter attention spans need shorter trips. Live Oac has options for the youngest anglers, too!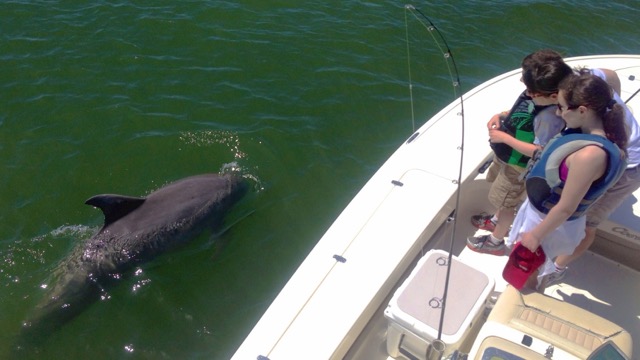 Live Oac's signature trip that combines dolphin watching and shark fishing on the same charter.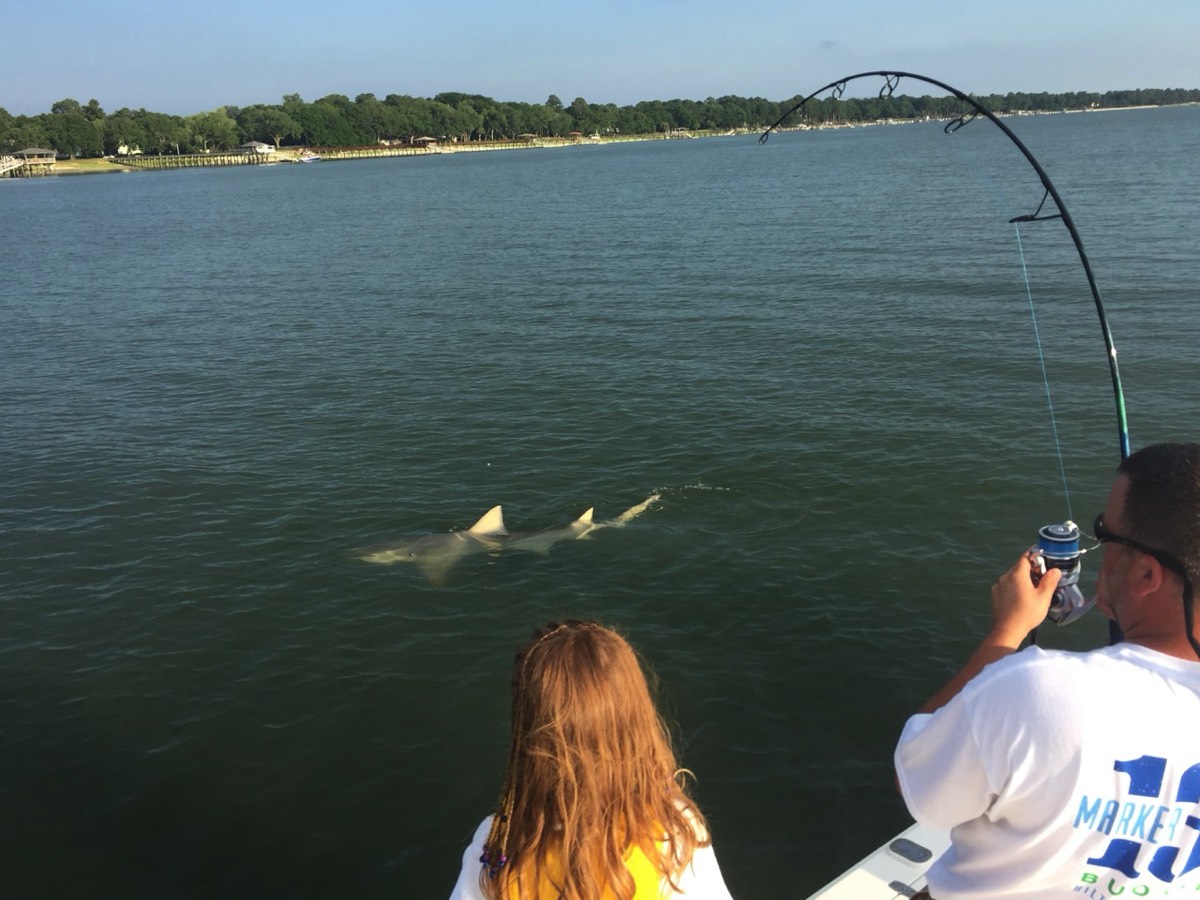 Monster sharks are amongst us. Get a chance to get up close and personal with a big shark on this trip to catch-and-release a huge one.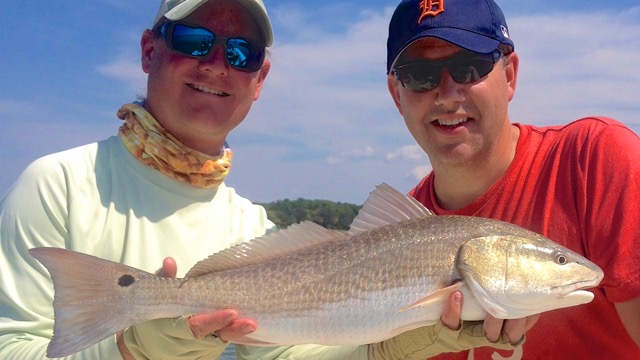 Redfish are one of Hilton Head's greatest natural resources. There are a variety of methods and techniques we employ to target reds both small and large. Learn more about this great fishery and our options for red drum fishing charters.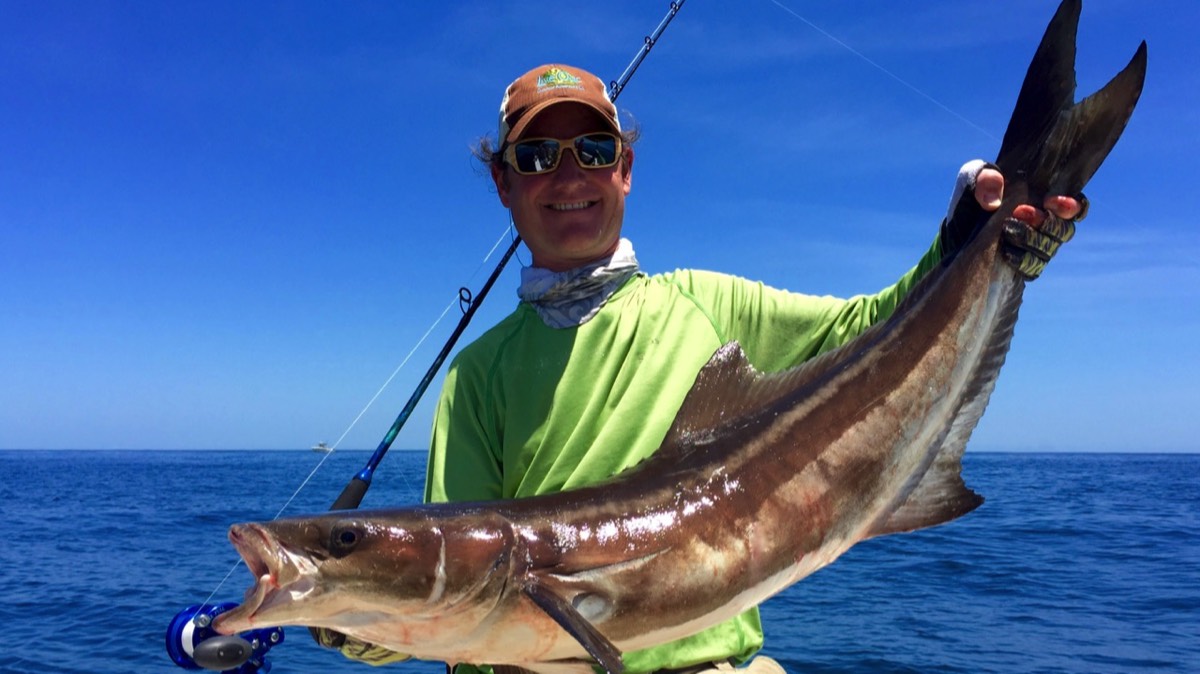 The cobia fishery in Hilton Head's Port Royal Sound is known around the world. Find out why these fish are so much fun to catch.
Observe traditional cast netting by a Live Oac expert, or try your hand at throwing a cast net with some personal instruction. Mullet, other baitfish and seasonal shrimp can be caught this way.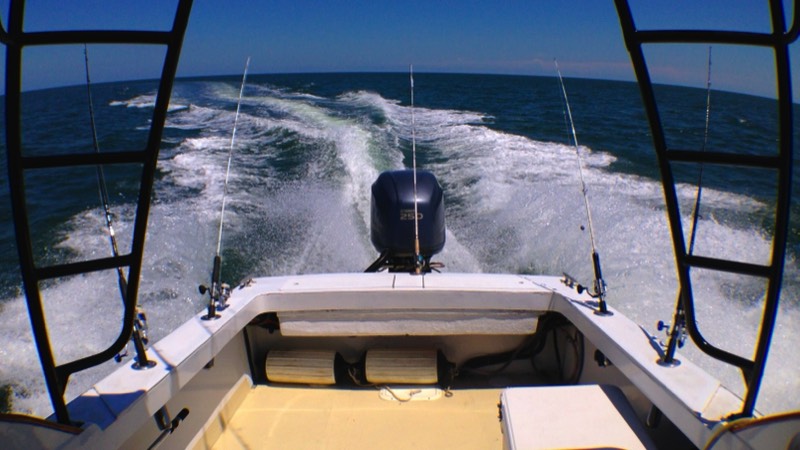 This approach to fishing lets us cover lots of water, running baits and lures behind the boat for a great chance to hook up.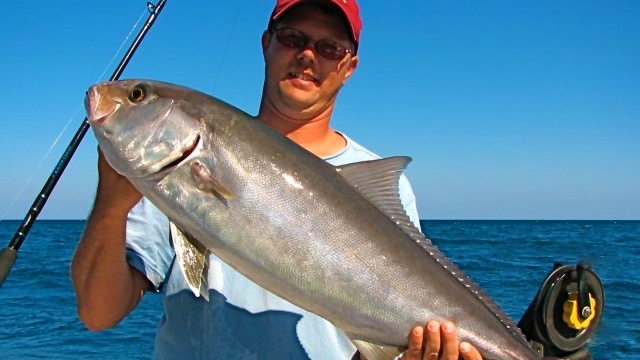 There's a difference between "off the shore" and "offshore"! We mean heading deep into the ocean, miles from civilization where the fishing gets extreme and so does the adventure!
Live Oac's Hilton Head Activities: